---
Good cameras with old Lens
Housheng_admin
Nowadays most people have been using cameras in many different types like digital camera, phone camera, etc. The quality of pictures which are captured by each camera is based on both camera's lens and machines. Good quality of lens and good machines can make captured picture clearer and more beautiful.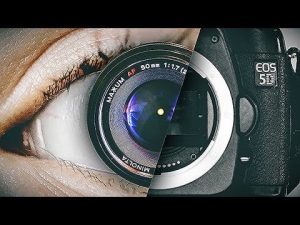 Human's eyes are as same as camera. Our eyes also have lens and machine which are fundus and nervous system. We have been using our eyes since we were born. Through the time we aged, our eyes' lens also aged. This causes our lens become clouded which will reduce our vision.  This is called "Senile Cataract".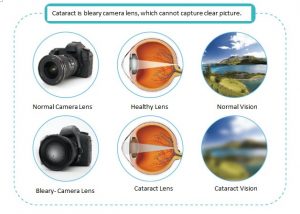 By replacing the clouded lens in our eyes by artificial lens, we can save our vision again. As the technology keep growing every day, replace clouded lens by artificial lens can be done in really short time and without any pain.
HouSheng Phnom Penh Eye Clinic has brought the lasted technology of treatment to Cambodia. With IOL MASTER 700 machine, it can accurately measure the degree of the lens. HouSheng Phnom Penh Eye Clinic also has most advanced ALCON Constellation surgical equipment from USA and well experienced doctors from Shanghai, China.
Doctor Dong Hua has been engaged in ophthalmology clinical, scientific research and teaching for more than 20 years, He is good at cataract phacoemulsification combined with intraocular lens implantation. There are currently 30,000 successful cases. In addition, doctor Dong Hua has rich clinical experience in the implantation of various high-end intraocular lenses (astigmatism, multifocal, ART, ICL, etc.). At the same time he actively carry out clinical diagnosis and treatment of difficult glaucoma, complex cataract, glaucoma and cataract.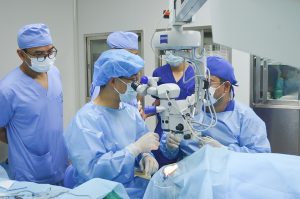 Written by : KEA PORPOR