---
ICL lens implantation
Housheng_admin
People with high myopia, hyperopia or astigmatism require heavy thick lens glasses. Heavy thick lens glasses not only cause a lot of troubles in daily life, but also affect personal beauty. In order to get rid of heavy thick lenses, many people are familiar with contact lenses and laser surgery. Although these two methods can reduce the reliance on glasses, they also bring a lot of inconvenience. Today, we will introduce to you a safe and effective intraocular refractive surgery, ICL lens implantation.
ICL lens implantation (implantable collamer lens) is considered to be the latest technology that can replace LASIK, PRK and other ablation procedures for refractive correction. It is one of the latest and safest products for correcting refractive error problem without removing or destroying corneal tissue, and without post-operative sutures. At the same time, it can achieve predictable refractive correction and excellent visual quality. Especially for high myopia treatment effect is particularly obvious.
Advantage:
The operation is simple, safe and fast: the surgical incision is small, the effect is immediate after the operation, and the structure and shape of the eyeball tissue will not be changed.
A wide range of correction without damage to the cornea: It can be used to correct a wide range of myopia, hyperopia and astigmatism without removing the cornea or destroying the corneal tissue, without surgical sutures, and excellent visual quality.
It is highly reversible and can be taken out at any time: If the patient's vision has changed significantly and the implanted ICL is no longer suitable, it can be taken out or replaced at any time, and ordinary glasses or contact lenses can also be worn again.
Convenient postoperative care: ICL is designed to be implanted into the eye for a long time without maintenance.
No foreign body sensation and good stability: It can be used to correct a wide range of myopia, hyperopia and astigmatism without removing the cornea or destroying the corneal tissue.
No need for surgical suture, excellent visual quality.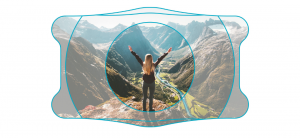 ICL preoperative examination and preparation:
Preoperative examination
ICL implantation is the same as myopia laser surgery, in which a comprehensive, rigorous and meticulous examination of the eye is required before the operation.
Mainly include: visual acuity examination, corrected vision, diopter, corneal curvature, corneal thickness, corneal endothelial cell count, A/B ultrasound, IOP, IOL Master, fundus examination, etc.
 Appointment for surgery
After the preoperative examination and collect all the data, if the surgical conditions are met, the doctor will make an appointment for surgery.
Preoperative preparation
Before the operation, antibiotic eye drops will be used for prevention. Do not wear makeup on the surgery day. Wear loose clothes and comfortable shoes. The procedure is very fast, usually about 10-15 minutes. Try to relax during the operation and follow the doctor's arrangements.
Postoperative examination
Patient will need to stay at hospital for few hours for observation after the operation. On the second day after the operation, patient's vision will be basically restored, and will be able to do his/her daily life and job. In the early postoperative period, it is recommended to pay proper attention to rest with the eyes and use eye drop according to the doctor's advice.
Dr. Dong Hua has been engaged in clinical ophthalmology, scientific research and teaching for more than 20 years. He is good at phacoemulsification combined with intraocular lens implantation. There are currently 30,000 successful cases. In addition, he has rich clinical experience in implanting various high-end intraocular lenses (astigmatism, multifocal, ART, ICL, etc.). At the same time, it actively carries out clinical diagnosis and treatment of complex cataract and glaucoma.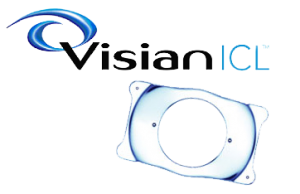 HouSheng Phnom Penh Eye Clinic is located on Diamond Island in Phnom Penh, with a construction area of nearly 3,000 square meters. The opened bed is 30 single beds. The hospital has the most advanced medical technology, the highest-end medical equipment and the best medical services, and is committed to becoming the best eye hospital in Cambodia and Southeast Asia.
Address: #B2-90,Street Diamond Island , Sangkat Tonle Bassac ,Khan Chamka mon , Phnom Penh.
Written by: KEA Porpor